Since 2001, there have been over 30 ospreys in Finland equipped with satellite transmitters, through which the birds' movements have been monitored in detail. The transmitters have also provided valuable information about the migration routes, rest stops, and wintering areas.
There are information and maps about these ospreys' migration routes available on the website of the Finnish Museum of Natural History (www.luomus.fi/fi/satelliittisaakset).
The live broadcasts from the nests of few of the osprey families offer new research information about what kind of a fish diet ospreys eat and how they behave during nesting. The color ring of the adult bird's feet can be read on the visual recordings without disturbing the birds. The information on the ring tells the adult bird's place of birth and might even tell something about the different stages of its life. This information is very important to the research. Following both the happy and the sad days of the osprey family via the osprey live online service is very interesting.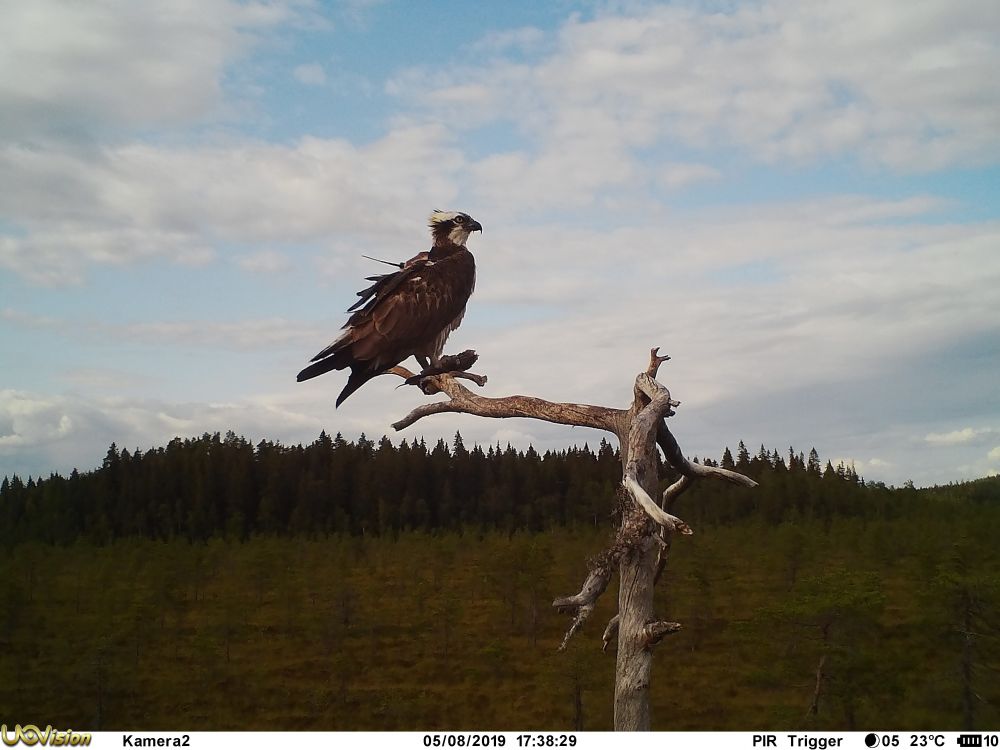 Photo: The satellite osprey Ilpo has carried a transmitter for six years and has provided valuable information about its movements.